Distinguished Range of Innovative Features
Spring assist front ramps, dual intensity marker lights, a manual raise-and-lower valve, and the lowest bucket well in the industry.
Front is tapered, ensuring air, electric and hydraulics are free of damage if the neck is too low when unhooking.
FULLY BOXED FRONT APPROACH
Front approach of beam is boxed to prevent the degradation of the upper flange as the load comes off of the front ramps.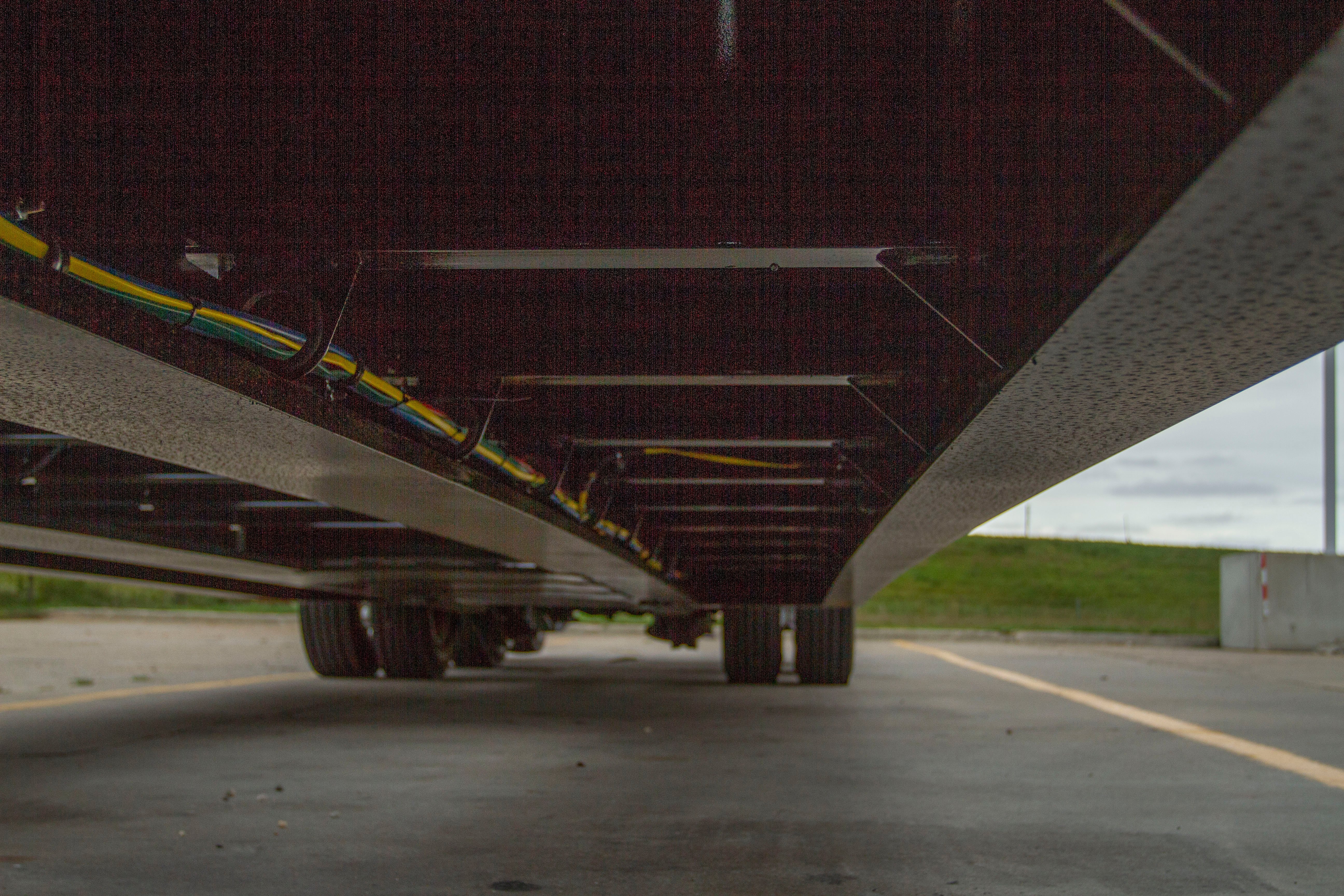 WIDE LOAD PACKAGE
Angled gussets at the bottom of every 10 in. cross member welded to the outer webs and lower flange which support the web from deflecting when heavy loads are on the out-riggers. Wiring is ran above the inside beam lower flange and protected with rubber
grommets. Additional connections every 12 inches ensure a secure and protected system that cannot be matched by clips.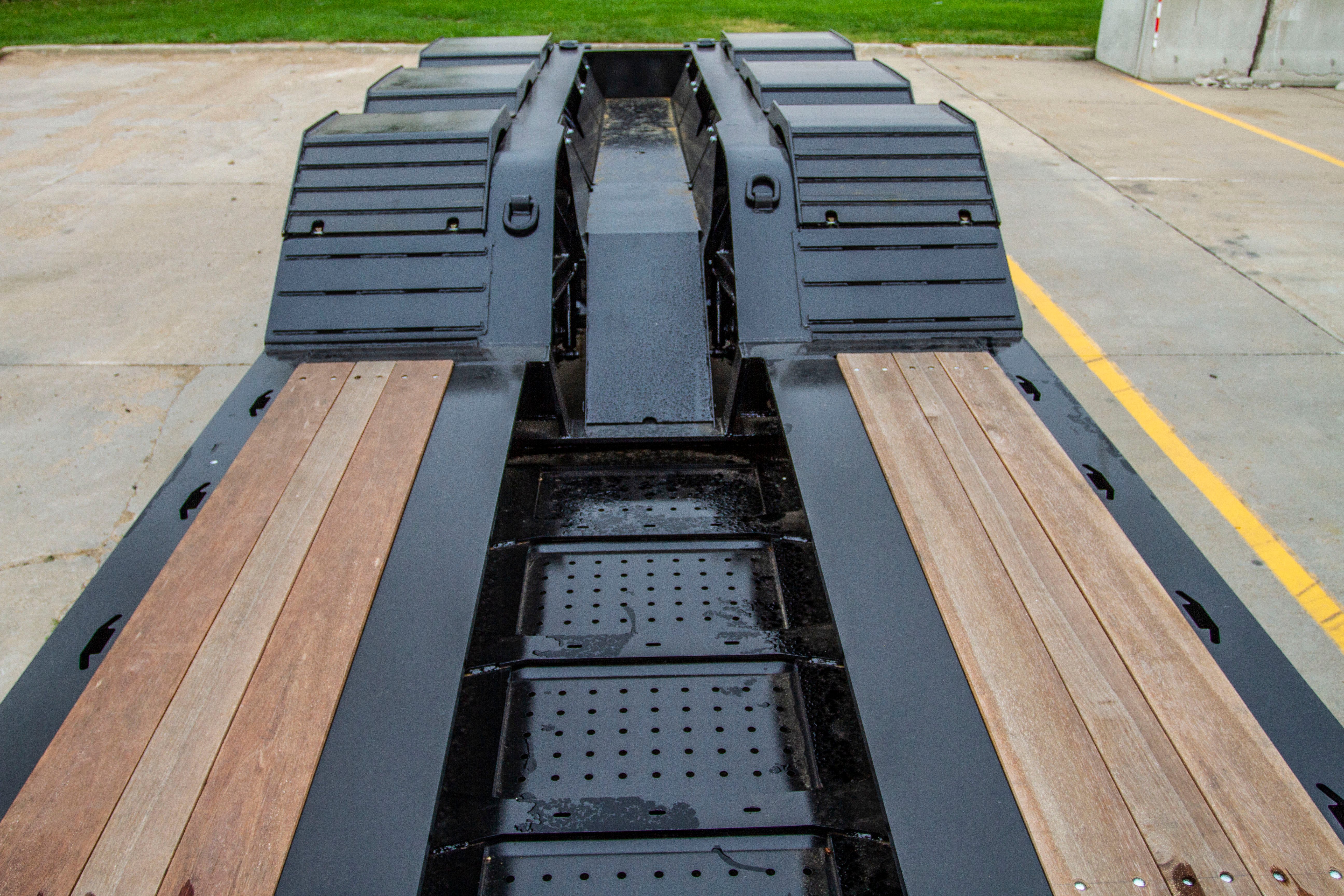 BUCKET WELL & OPEN BOOM TROUGH
Last 8 ft. recessed with pierced steel plate at lower flange, allows the operator to lower the stick, resulting in lower overall height. High volume air tank is tucked below the cross member in sub-frame preventing damage to the tank and open access throughout the boom trough.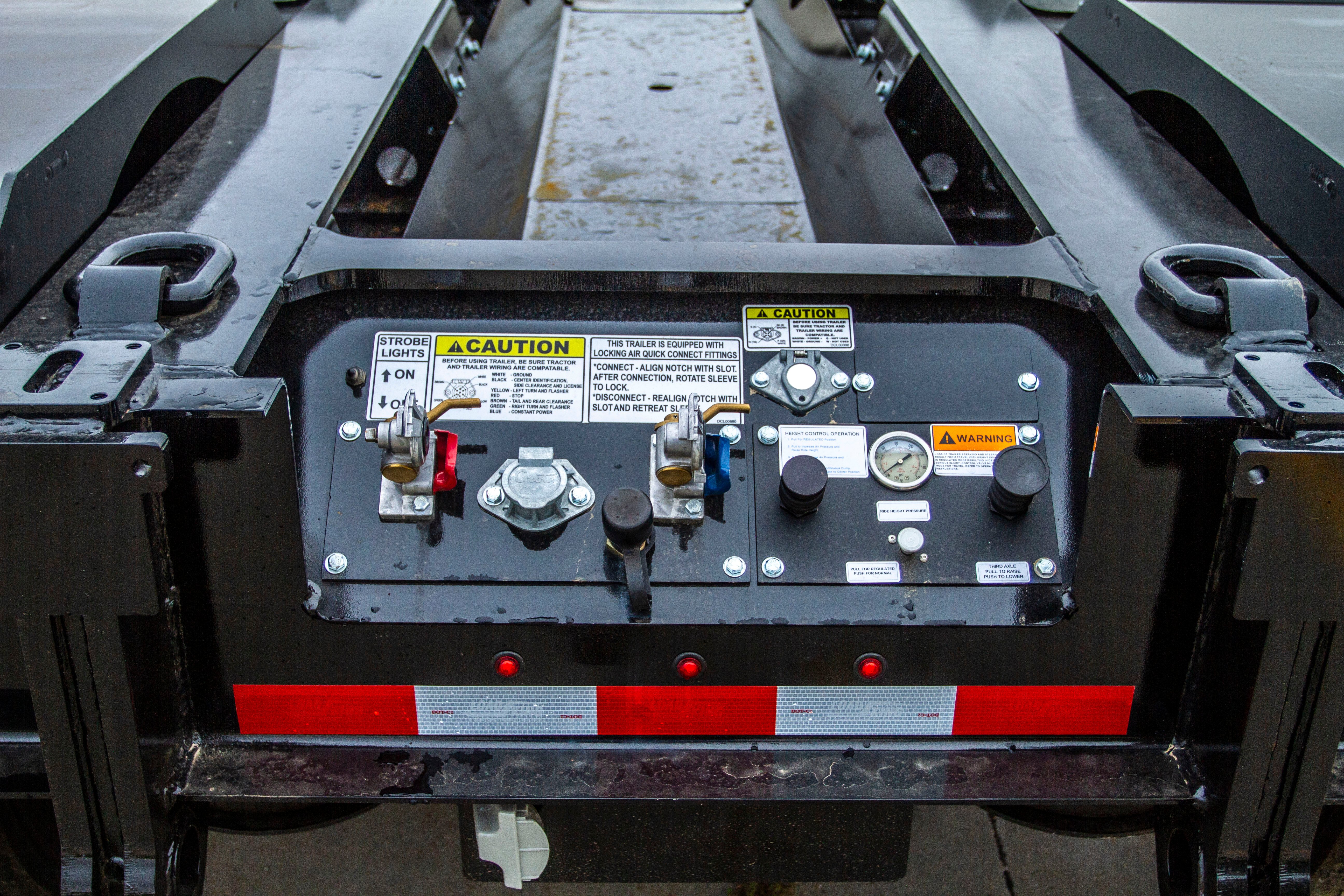 TAPERED REAR BOX
Glad hands & 7-way are angled for easy hook-up and lines don't get kinked causing restrictive air flow. Manual raise & lower valve is push / pull for height adjustment and protected in a weather proof jacket, a small switch is used for on/off functionality.
This trailer is a great addition to the Signature Series and demonstrates our continued commitment to delivering trailers designed around customer feedback and then responding with innovative solutions. Our customers are the real experts, and they will continue to drive us to develop premium products that set us apart from our competition.
Tom Norcross President of Load King